U Hold The Key Self-Storage Coronavirus (COVID-19) Company Update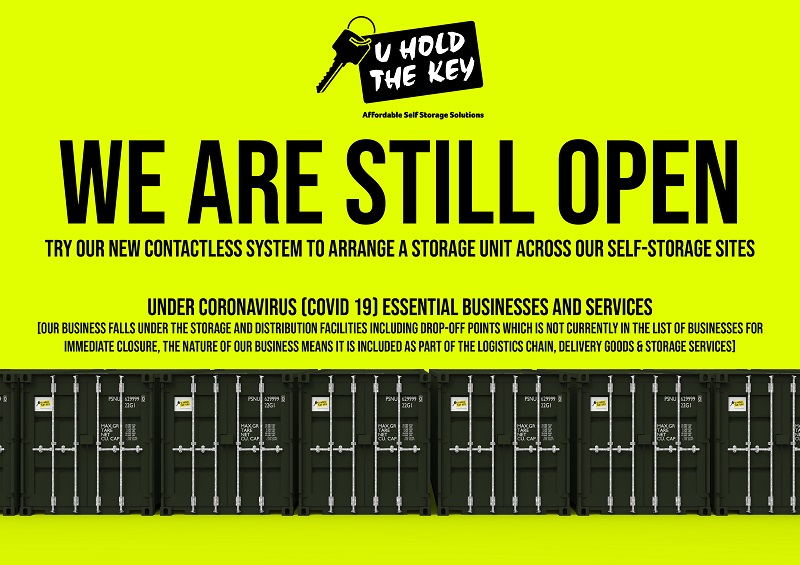 18th May 2020 - Our 1st Furloughed Team Member is Returning
We are happy to announce that we are welcoming back one of our colleagues back from furlough today.
A big welcome back to Joanne our Customer Service Assistant!
Joanne will be the first person you will speak to, if you would like to hire a storage container on one of our sites. Joanne is raring to get back to work and glad
24th April 2020 - Supporting Essential Social Enterprises during Covid-19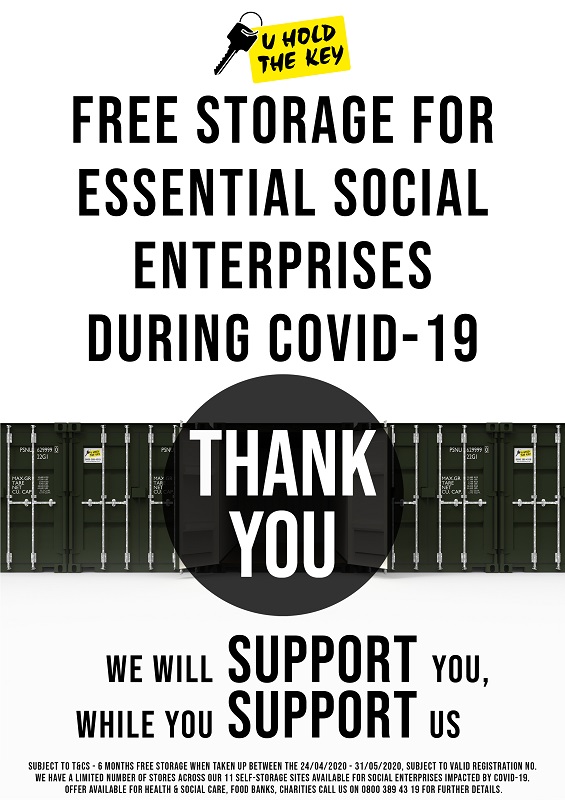 15th April 2020 - Lockdown Extended
As we all found out that lockdown has been extended, we wanted to say that we are still here for your storage requirements. Whether you are an existing customer needing to make a payment or if you are looking to upgrade or down size from your current storage container or a new customer looking to start storing with us, we are happy to assist you.
Our contactless system for bookings have been a huge success as we had to quickly change from our usual procedure. We are thankful for everyone who have book a storage container with us for their understanding for our new contactless system as we follow the guidance that was set out from Government regarding social distancing.
6th April 2020 - Update from our Team
Our team have been working from home following guidance surrounding safe working, but nothing has changed we are still offering the same level of customer service. We have set up our own little piece of work in our homes from transforming the dining table to using a space to make a home office.
We are grateful for how our team has adapted to these changes.
30th March 2020 - New Contactless System Implemented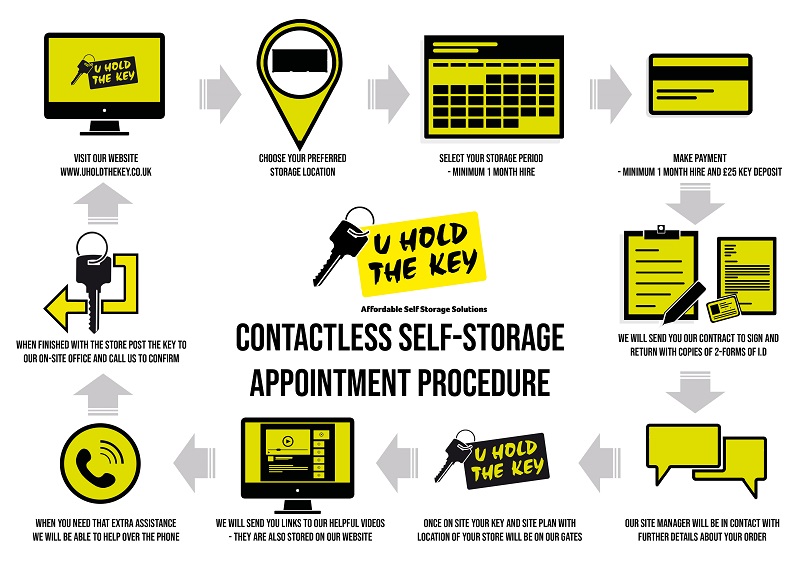 As the lockdown came into affect we needed to change how we we able to continue offering storage to people. To follow the guidelines set out by Government for social distancing and to reduce the spread of the virus, we were required to change some of our internal systems. The main system to conform to the guidelines was how we signed up new customers who want to use us for their storage requirements.
We mapped out how we previously conducted storage appointments along with the guidelines and created a new procedure, our contactless system ment we were able to continue to offer additional storage and reduce the spread of the virus and protect the customer and our colleague on site.
Our contactless appointment step-by-step process can be found here.
29th March 2020 - Helpful Videos added to Help our Storage Customers
We wanted to help new and existing storage customers
23rd March 2020 - Lockdown Takes Affect
16th March 2020 - Trailing Working from Home
On the 16th March 2020 we wanted to be prepared for when circumstances changed due to the spread of the virus increasing throughout the UK. We made the decision to test our internal systems and procedures to make sure we were able to still provide great service to new and existing U Hold The Key Self-Storage customers. Along with the internal systems we were trailing working from home, with members of our team creating work stations in their home environment.