Great Customer Satisfaction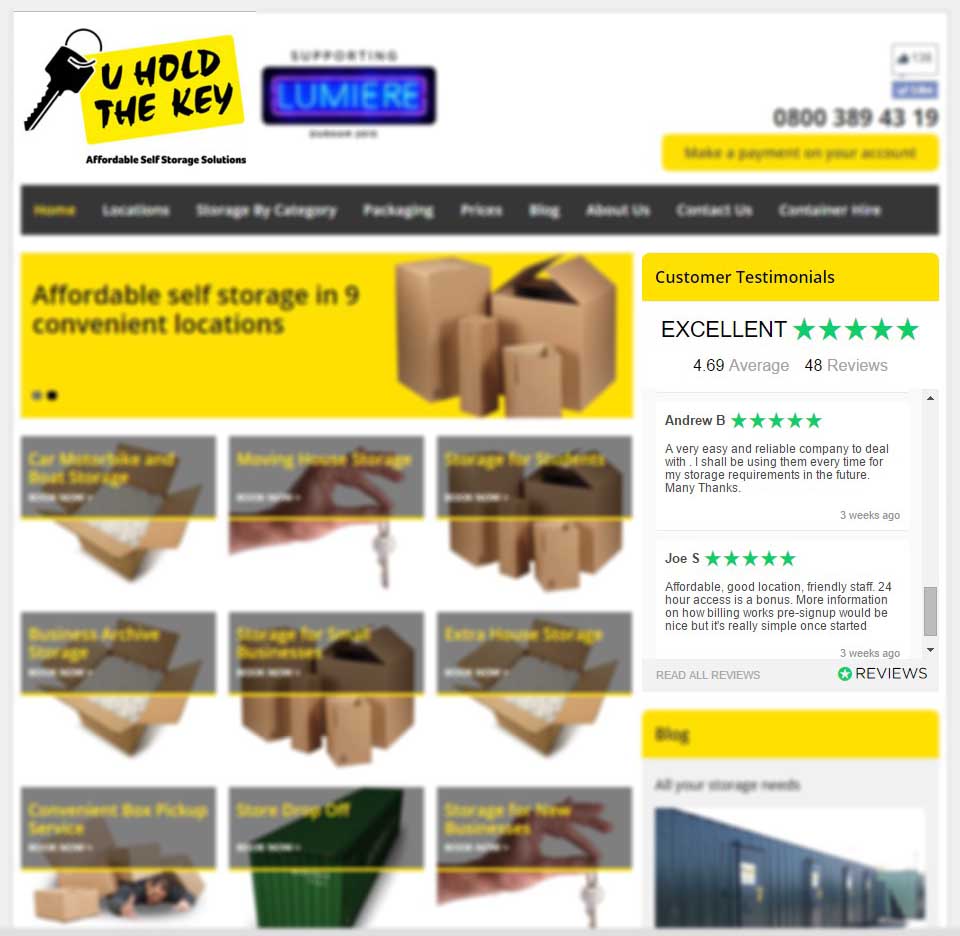 It's great to see all our hard work pay off, to hear the great feedback of customer satisfaction about U Hold The Key and hope it validates ourselves in the eyes of others that are possibly thinking of using us for storage in the future. It's fantastic to see that we have a Excellent rating of 4.69 out of 5 rating, and we a striving to increase that by giving our best to help our customers with all their needs.
If you are possibly thinking of using ourselves for your storage needs hopefully this has validated that we are a great company to use. Just by reading what our past and present customers think of us.