Handing over to the younger generation at our Newcastle Benfield Business Park site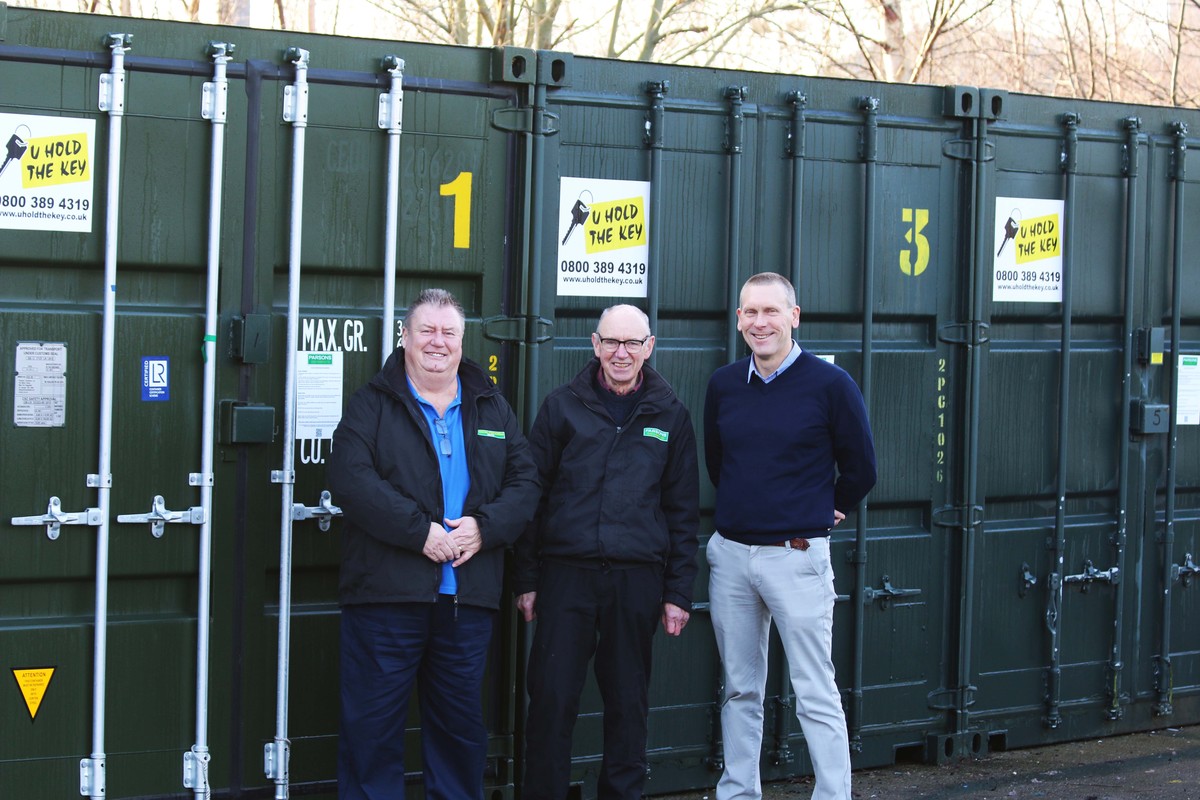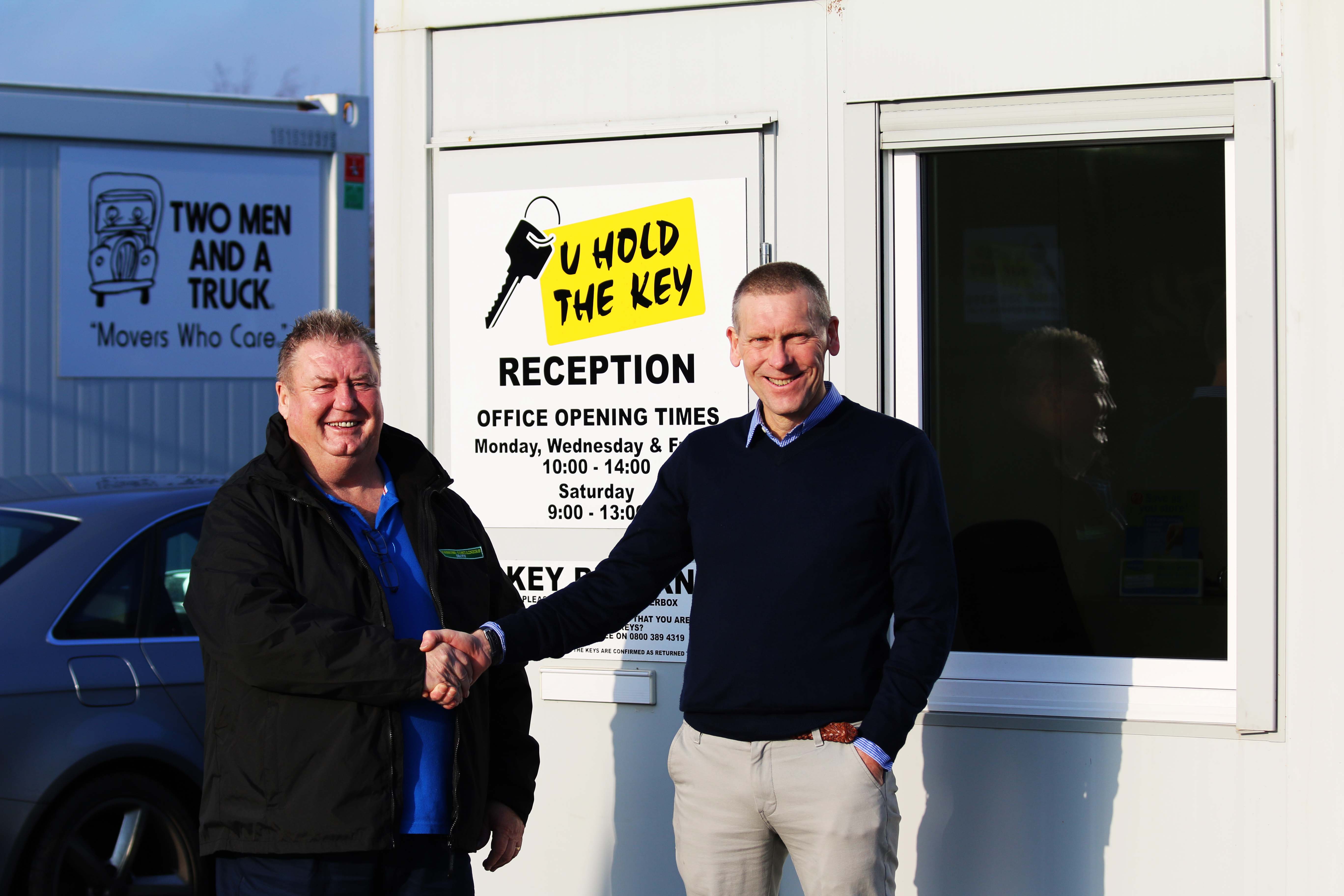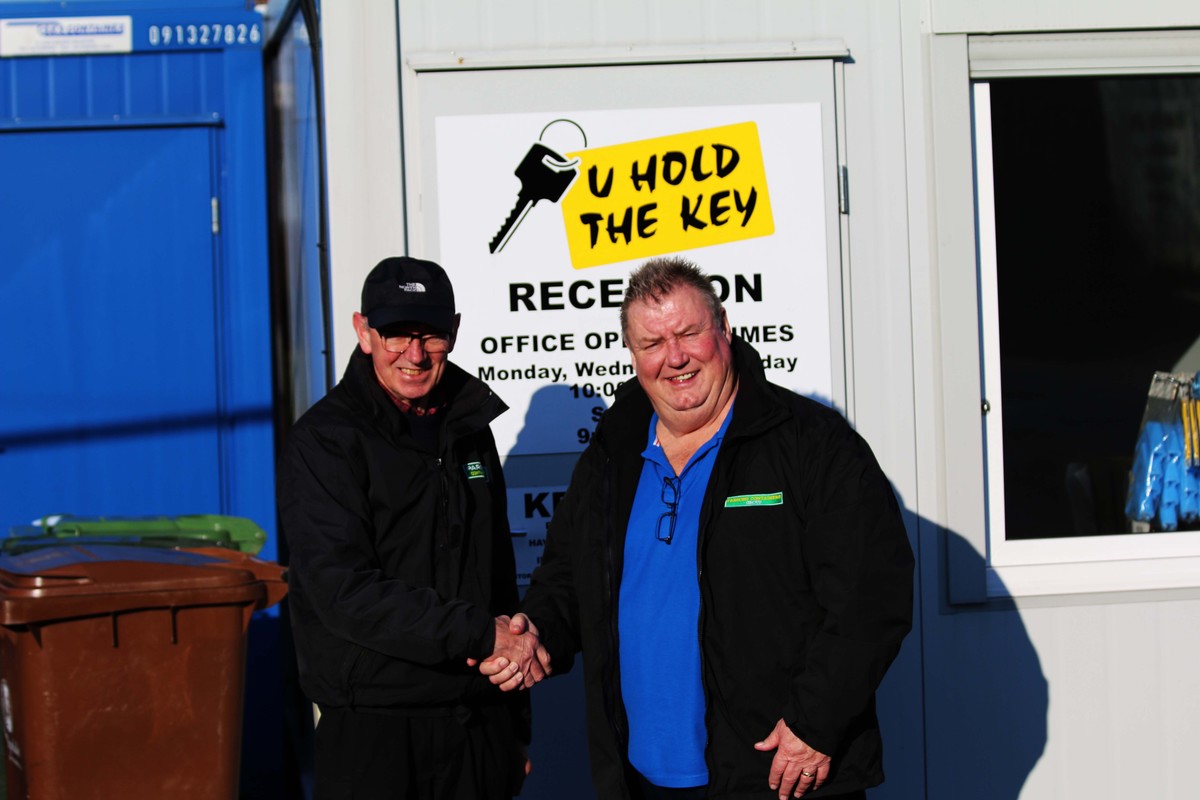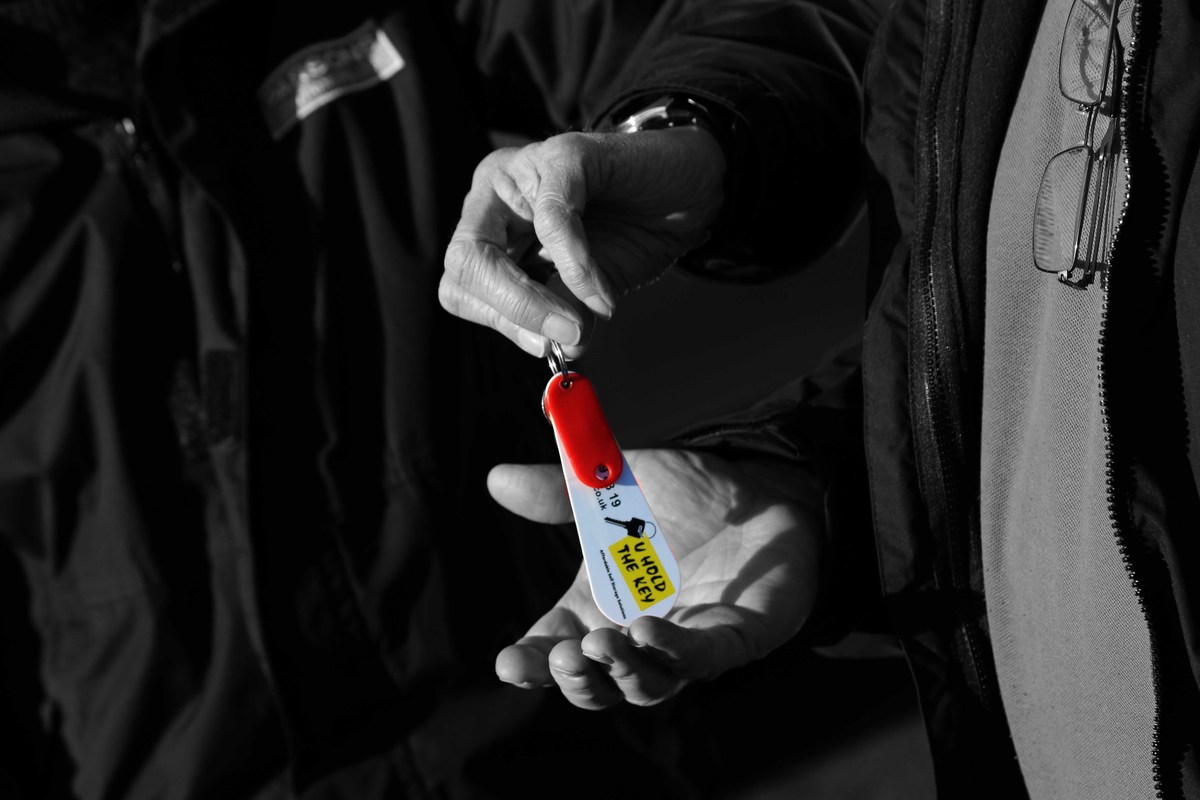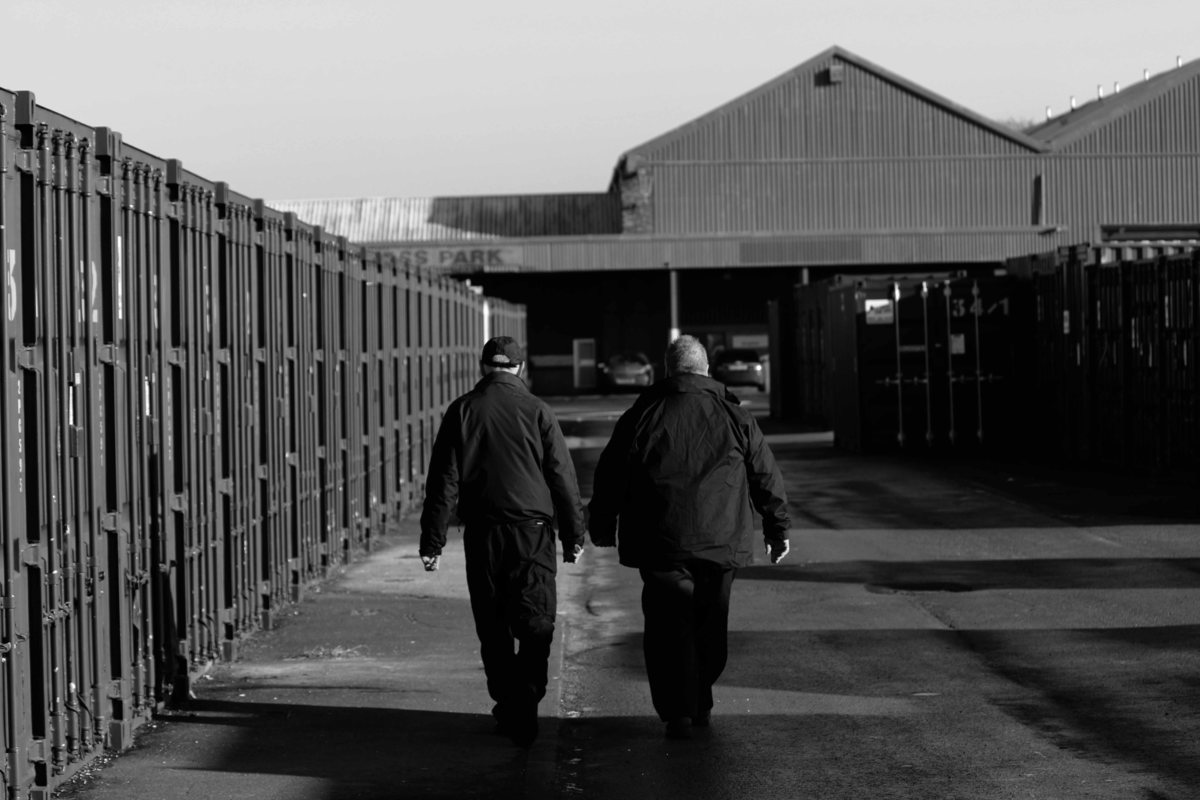 It is time to wish farewell and a happy retirement to our Newcastle site manager Peter Robson. Peter, who is now 80 and will be sadly missed by both his colleagues and customers. The good news is that we have found an energetic young successor – 64-year-old Arthur Jennings
Peter has worked at U Hold The Key since 2002 at our Benfield Business Park site, if you stored there you would have met Peter on more than one occasion. Peter worked 4 days a week Monday, Wednesday, Friday and Saturday and always has a smile on his face and willing to help anyone on site. You would either see Peter in the UHTK office or walking the site litter picking keeping the site tidy.
Peter speaking about his time at U Hold The Key Self-Storage and how he became the site manager at our Newcastle site.
"Time has eventually caught up with me and while the mind tells me I'm 40, the body is telling me something different.
Thanks to Ean, I have been involved in Parsons Containers, U Hold The Key since 2002, just after the company was formed and I have seen it grow from small beginnings to a successful progressive operation.
I have known Ean since the 1980s when we both worked for Freightliner Ltd. A branch of British Railways Freight Division set up by Dr Beeching to take advantage of the concept of transportation of goods by container. Our paths crossed on a number of occasions during our Freightliners careers until Ean left to set up his own business – Parsons Containers. I retired not long afterwards and Ean asked me to look after his Newcastle site and I have been here ever since, seeing U Hold The Key move from a small number of containers to a site twice its original size and holding over 300 units of varying sizes.
During my time, here I have had the privilege to meet some most interesting customers, and staff, and have made friendships which I am sure will last. My time with U Hold The Key has been a happy and enjoyable experience."
Ean Parsons CEO of U Hold The Key Self-Storage previously worked with Peter and brought him to UHTK in 2002 to bring his skills to self-storage.
"We are very sad to see our site manager at Newcastle; Peter Robson leave us at the end of this week for his well-earned retirement. Peter has been with us on our Benfield Business Park site since 2002 and is very popular with our customers and staff. After a career with British Rail and rail industry he brought his excellent organisational skills to our storage business and I think everyone who knows him will agree, has kept a well-run operation. Peter is being replaced by Arthur Jennings who, like Peter before him, is bringing a wealth of operational and commercial experience to the role and I am sure Arthur will be a worthy replacement and be equally popular with our storage customers. All at Parsons Containers and U Hold The Key would like to thank Peter and wish him all the very best for the future."
It has been sad to see Peter retire Saturday 28th January 2017 but he has earned it, working tirelessly. Peter has been training his successor Arthur for the past couple of weeks about the responsibilities and the job at hand. Arthur is fitting in perfectly and is following in the footsteps of Peter with becoming popular with our storage customers.
"Peter has made it so easy from crossing the 'T's to dotting the 'I's everything is so simple now and I am looking forward to the challenge. After 40+ years working overseas (offshore and onshore) in the Oil, Gas and LNG industry, finishing last year I wanted a new challenge and heard about the site manager role at their Newcastle U Hold The Key site which I used myself when I was moving house and took the opportunity." - Arthur about the new challenge and filling Peter's shoes.
Peter regarding Arthur who is taking over the Newcastle UHTK site and how Peter will be spending his time after retiring.
"Arthur is the new man at the helm and I am sure he will do a good job as he is keen and enthusiastic about the business. His vast experience in management in the oil and gas industry around the world stands him in good stead to deal with customers and manage the site. I wish him well.
As for life in retirement, I have no plans once the neglected jobs around the house are done and I have enjoyed some, hopefully decent summer weather, then I will think of what to do next.
Ean has come to the rescue again here and offered me a chance to work with Dean and pass on some of my knowledge and experience to give him guidance in his post as operations manager I look forward to this very much.
So, it's not goodbye, just a change of jobs.
In conclusion, I hope Ean will find a little time in his busy life to come to Newcastle (city) have a coffee and keep me 'in the ring' on how the company and staff are progressing.
Be assured, I have no intention of forgetting you."
Peter will always be part of U Hold The Key and will be sadly missed with him being retired and from everyone here at U Hold The Key and all our storage customers at our Benfield Business Park, Newcastle site will miss Peter and wish him all the best in the future.