Our Containers - Under Construction
Neat
Measures 6ft x 4ft (and 8ft high)
These stores are great for student storage or storing stuff like those Christmas decorations. This size is presently only available on our site at Newcastle.
Mini

A 6ft cube – 6ft x 6ft (and 6ft high)
These stores all have double door access so are great for motorbike storage or anything else that needs a compact secure space.
Mini Internal
On our site at Grantham these are our internal storage crates measuring 5ft x 7ft. These are stored inside our warehouse so you don't have 24/7 access to these stores. (If access at any time is important to you one of our others types of store may serve your purpose better where you will have 24/7 access.)
Compact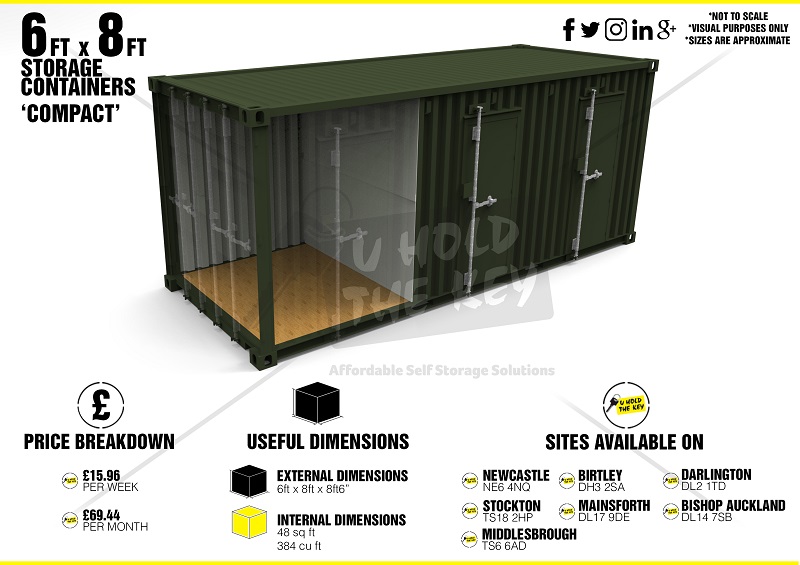 6ft x 8ft (and 8ft high)
About the size of a large garden shed – but a lot more secure. A good size for the bits that are over spilling in the spare room or if the kids have moved out or if you're starting a new business and need some where to keep your tools or filing.
Handy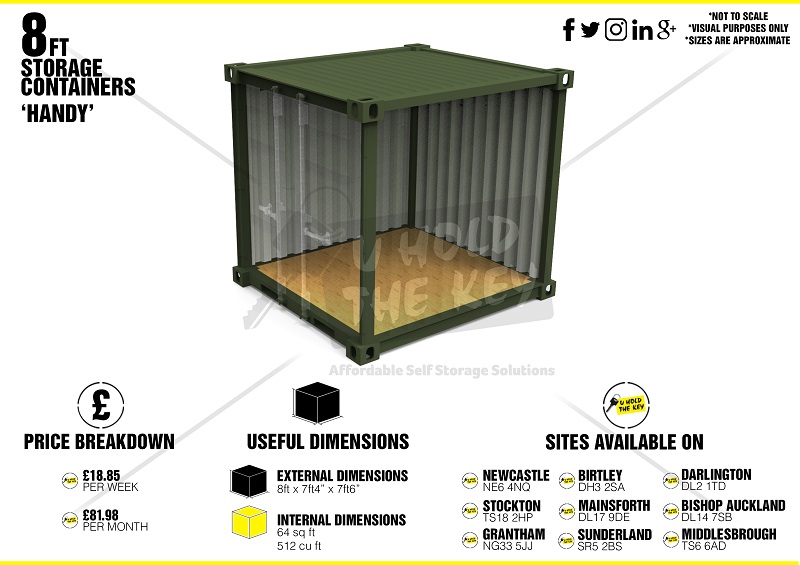 8ft x 7ft 6" (and 7ft 4" High)
A bit bigger than a compact. We would recommend this size for a move from a 1 bedroomed flat but also a great size for businesses for archive storage or if you want to get your garage or spare room back.
Standard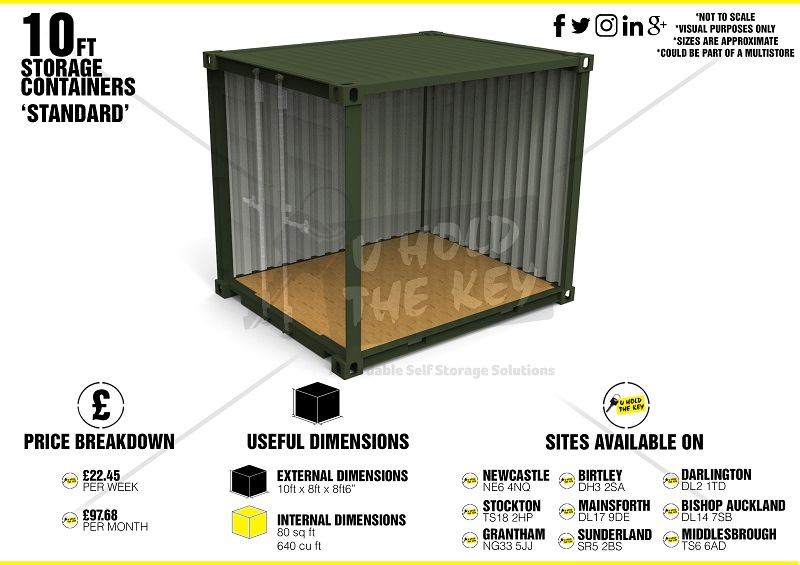 10ft x 8ft (and 8ft high)
Some of our standard containers have double doors and some have personnel doors. To visualise this space, think of a spare room size. It's a good sized space again for both businesses and house moves.
Large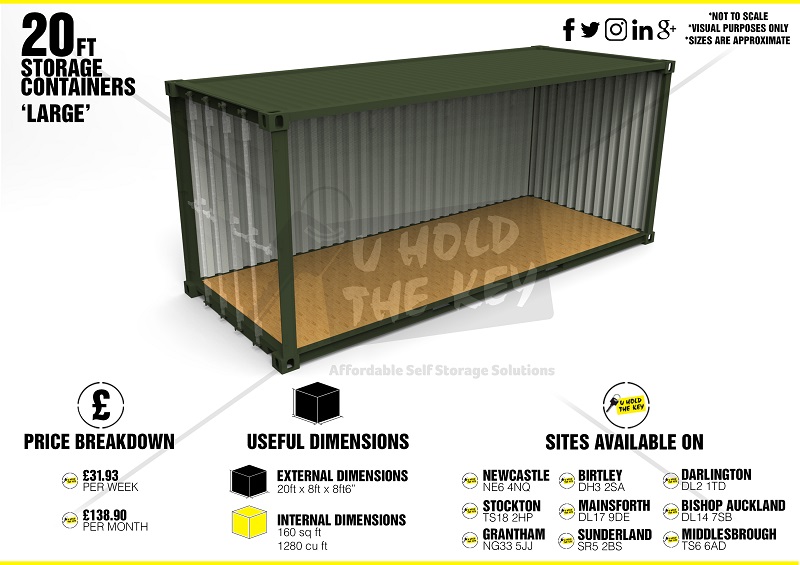 20ft x 8ft (and 8ft high)
This is the most popular size store we have and we describe this space as the equivalent of a good sized single garage although I wish my garage was that big! This size is big enough for most 3 bedroomed house moves. All of our large containers have double door access so are ideal for storing your car or boat. It's a great space for business storage and if you're looking for archive storage we can shelve it out for you for a small extra charge. Ask us for more information.
Super
30ft x 8ft (and 8ft high)
When you need a bit more than our large container. You'll get a lot in here.
Mega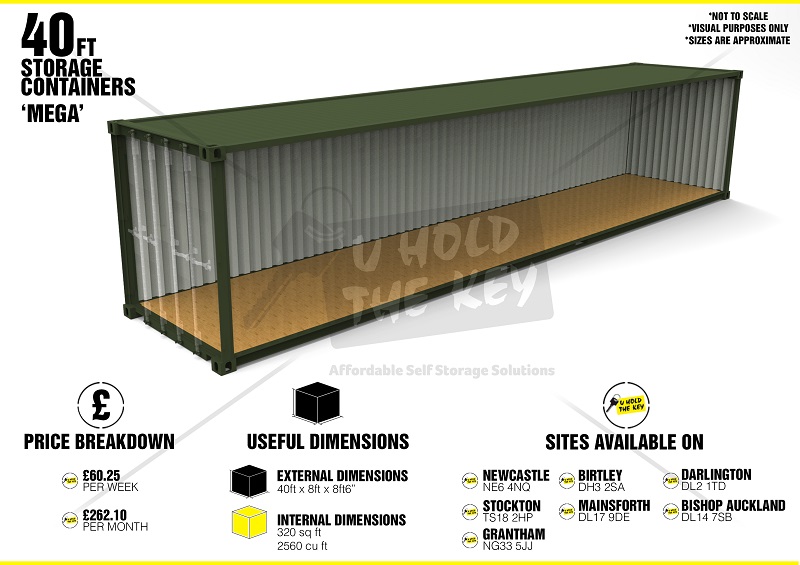 40ft x 8ft (and 8ft high)
For when you have lots to store. This is great storage for businesses that don't want the added cost of taking on a warehouse or business premises but still have lots to store.