Welcome to our latest apprentice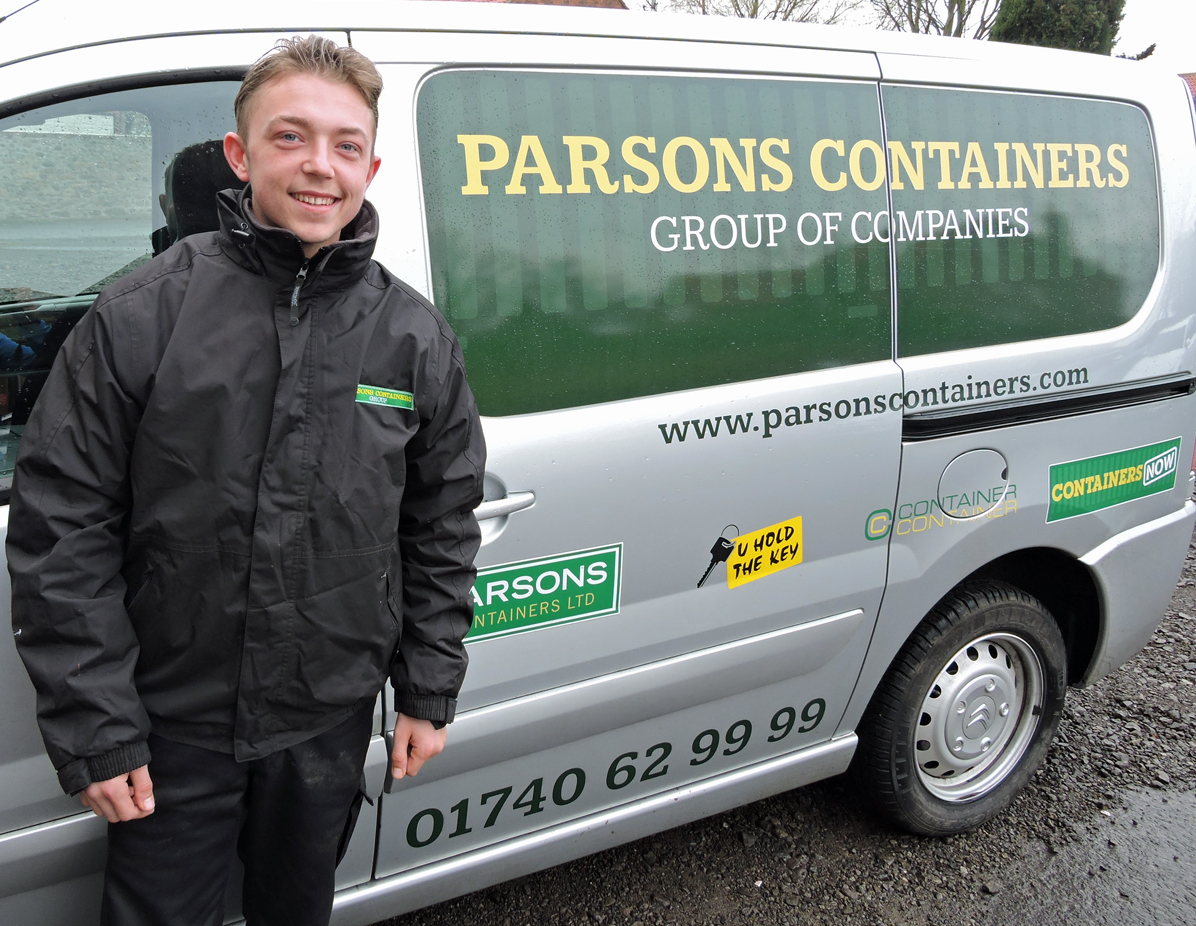 If you have visited any of our U Hold The Key sites recently you may have already bumped into the newest member of our team. Christopher Waller has joined the Parsons Group as site maintenance apprentice, working across our nine North East self-storage sites. Christopher is the third apprentice in our team at the moment. He joins Morgan Rouse and Phoebe Coates, who have begun business administration apprenticeships at our Sedgefield headquarters. We have a long tradition of using apprenticeships to recruit and train staff, that goes back 14 years. Container sales manager Stephen Collins and operations manager Dean Tempest both joined us as apprentices, in 2003 and 2007 respectively. We're delighted to welcome Christopher, Morgan and Phoebe, and hope that their apprenticeships are the start of successful careers in business.
To read the news article relating to this post follow the link here.